Knutsford Introduces Summer 2020 Online Centered Classroom Series
July 7, 2020
 | 2 min read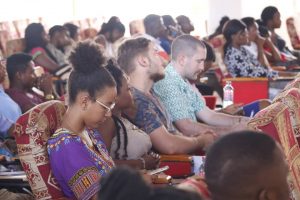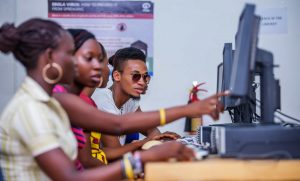 The Institute for Entrepreneurial and Incubation Education at Knutsford University, in partnership with GNAPS, will host a series of summer courses at the Incubation Center of Entrepreneurship. The classes, which will be available via Livestream on Zoom, Facebook, and YouTube are scheduled to take place on July 4, 11, 18, 25, and August 1, from noon to 1 PM.
Eight industry leaders will explore the following topics:
July 4 
Fred Oduro Kunadu, Senior Lecturer at the Knutsford University
" 
: Regardless of company size, operational management drives business success. This practical online course will teach you the fundamentals of business management and operational planning. You will gain essential skills and strategies that you can put into action at your workplace, such as risk management, scheduling, and control".
July 11
Dr. Afua A. Kufour, Senior Lecturer at the Knutsford University
"Certified Internal Auditor with Microsoft Excel 2019: Internal auditors have a complex job, but tools like Microsoft's Excel program make managing data easy. This online course will train you in the IIA's International Standards for the Professional Practice of Internal Auditing and teach you the advanced techniques for using Microsoft Excel. You will be fully prepared to pass the IIA's Certified Internal Auditor exam and the Microsoft Office Specialist (MOS) Expert exam for Microsoft Excel 2019. Key topics include mandatory guidance under the IPPF…"
July 18
Frank Adjei Ntekor, Senior Lecturer at the Knutsford University
"Chartered Tax Professional: A Chartered Tax Professional (CTP) is someone who has completed a specific series of tax courses in individual and small business income tax preparation. This nationally recognized innovative online certificate course enables you to start working and earning money while completing coursework toward the CTP professional credential. After successfully completing this course, you will be qualified to prepare individual tax returns for almost all U.S. taxpayers and will also have the tax knowledge…"
July 25
Nana Amaa Twumasi, Senior Lecturer at the Knutsford University
"Entrepreneurship: Start-Up and Business Owner Management: The Entrepreneurship: Start-up and Business Owner Management Online Training course provides an excellent foundation for not just the start-up business owner, but also for business owners and managers who want to gain a further understanding of some of the fundamental principles associated with owning and operating a start-up or established business.You'll grow in your understanding of financial and accounting terms, gain confidence and improve your communication skills, and explore the basics…"
August 1
Dr. Afua A. Kufour, Senior Lecturer at the Knutsford University,
"Human Resources Professional with Payroll Practice and Management: Virtually every organization has a human resources department, so skilled HR professionals are always in demand. Human Resources Professional with Payroll and Practice Management will help you gain the essential skills and certifications you need for a role in any HR department. The Human Resources Professional course will prepare you for the HRCI's Professional in Human Resources (PHR) certification exam. You will gain industry-recognized skills that align with the Human Resource…"
The Institute for Entrepreneurial and Incubation Education facilitates the education and development of a new generation of multidisciplinary graduates who are uniquely positioned for impactful leadership roles within their sectors and committed to stewardship of its cultural and societal impacts. The institute creates pathways for students from Knutsford Business School, and the School of Humanities and Education to become business-savvy individuals, creatively minded executives and entrepreneurs, and industry-focused personnel.
For additional information about the series, visit the Knutsford University Campus or send a quick enquiry
Change your life today and start Building your Education.